MENU
Follow Chef Stef on Instagram to see pictures from his many different parties, events & dishes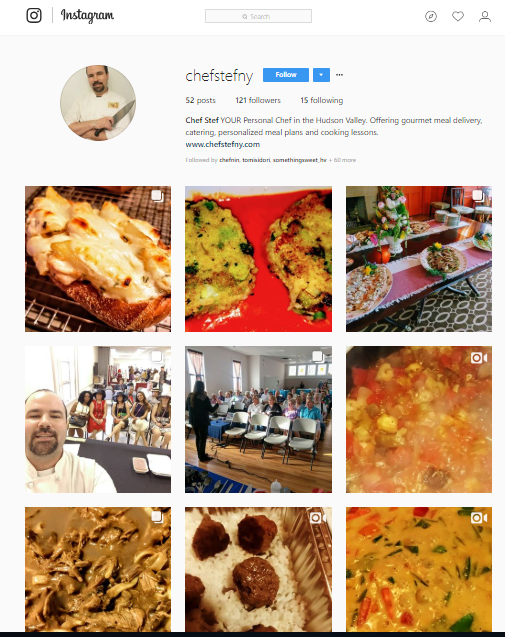 Let Chef Stef cater your next party or engagement!

Chef Stef offers two immediate options:
Drop Off Catering: Buffet is setup with disposable serving trays, utensils, plates, cutley and napkins. Discard everything once the event is over. This option works well for less casual events you are hosting yourself.

Traditional Catering: Have staff on hand to manage the food and service for your event. The usual route for formal events such as weddings and anniversaries.
Please fill out the request form below. Include as much information as possible, and Chef Stef will contact you with a quote.
Click To Contact Chef Stef For Your Catering Needs!